Share with parents.
As a parent you definitely want the best for your children in the realm of their education. Your child is the most precious gift God has given you. Should you not desire excellence in the educational system that forms his basic outlook on life?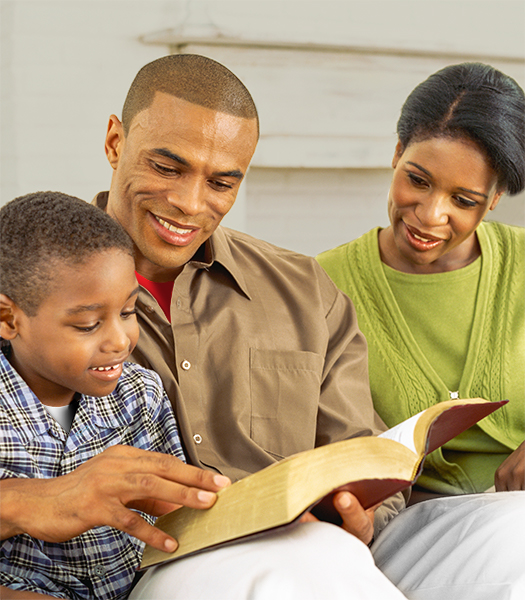 "The father of the righteous shall greatly rejoice: and he that begetteth a wise child shall have joy of him." (Proverbs 23:24) In order for children to become righteous and wise, each child needs to be equipped with a foundation based on Scripture. A.C.E. School of Tomorrow incorporates Biblical principles, academic excellence, character training, and spiritual growth combined with high scholastic standards into the curriculum. These elements will prepare your child for the world today and will give him tools necessary to succeed in the future.
A.C.E. was formed in 1970 to not only meet the academic needs of children but to provide Godly character training. The result is a system that helps churches and parents train young people spiritually and academically and a curriculum that focuses on God's plan for each individual child. The basic principles of A.C.E. form a solid, mastery-based, back-to-basics educational opportunity by diagnosing a student's academic placement. The curriculum incorporates character-building exercises, personal goal setting, and critical thinking skills into daily learning.
A.C.E.'s concepts are based on the following Five Basic Laws of Learning:
A child must be at a level where he can perform.
He must have reasonable goals.
His learning must be controlled, and he must be motivated.
His learning must be measurable.
His learning must be rewarded.
Personal testimonies of graduates confirm the spiritual and academic excellence of the A.C.E. program. By stressing the God-given uniqueness of the individual student, A.C.E. supports the standards and groundwork on which a successful life is built. Godly character qualities, diligence, and goal setting set an exemplary course for the graduate to follow into higher educational institutions, into the business world, and into the training of future generations. The global presence of A.C.E. verifies the uniqueness of the program. With over 6,000 schools and thousands of homeschools in over 140 countries, A.C.E. has demonstrated dedication to providing quality educational tools to parents and administrators throughout more than 50 years of ministry.
The goal of A.C.E. is the same today as it was from the beginning—to prepare children for the world today and to give them spiritual and academic tools necessary to achieve their God-given potential.