In the early days of October 2021, the A.C.E. family lost a beloved friend, colleague, and sister in Christ when she left this earth to meet the God she loved. Gladys assisted in establishing Canaan Christian Community, which consists of a church, medical clinic, orphanage, and school using the A.C.E. program.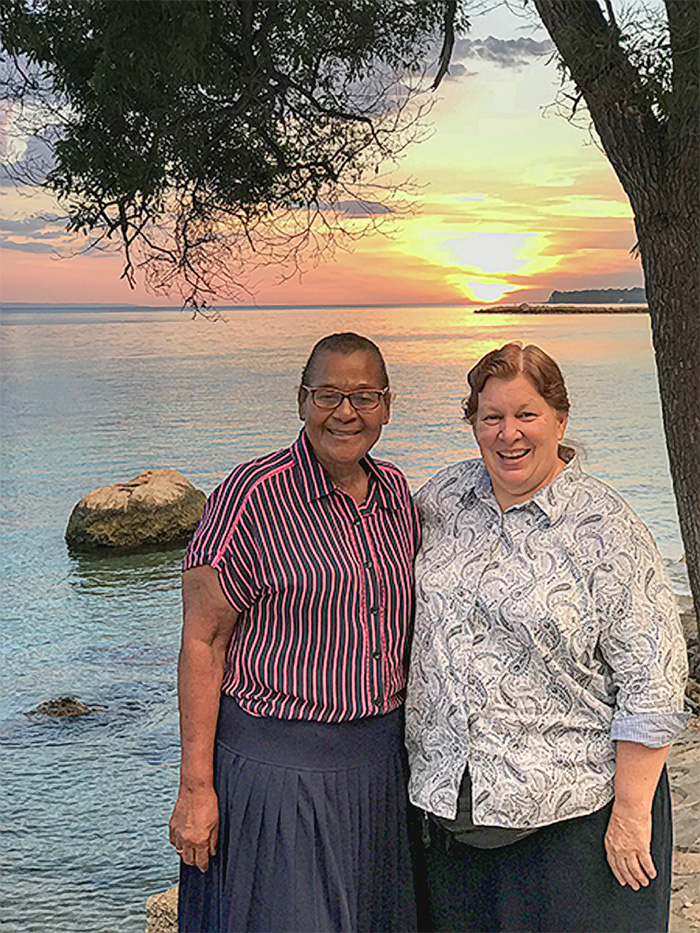 Gladys was born and raised in Haiti, but due to political unrest and social tensions, she fled to the United States at the age of 15. Attending college, she became a nurse and worked for the next 20 years at a hospital in the United States. Although staying in the United States would have likely been the easiest path to follow, Gladys chose instead to return to her home country and to her fellow countrymen to share with them the love of Christ.
Thirty years ago, with the encouragement and support of a school in Canada, Gladys' church began a school using the A.C.E. program—Canaan Christian School. She also assisted in opening an orphanage and a medical clinic.
The clinic of Canaan Christian Community not only cares for their orphans but also the impoverished residents of the surrounding areas. Servicing 50 to 75 patients a day, the clinic consists of exam rooms, treatment areas, and a pharmacy. The clinic is operated predominantly by Haitian personnel consisting of 2 to 3 doctors, 4 to 5 nurses, and several other support staff.
The orphans attend Canaan Christian School where they are cared for and loved, being brought up in the ways and admonition of the Lord. Canaan Christian Community states about the orphans, "If they don't have a family, they will find one here."
Canaan Christian School is a trilingual school, using French, English, and Haiti's native language of Creole. The school consists of over 100 students from the community, church, and orphanage. For 30 years the school has continued because of faithful servants who have sponsored or made donations to ministries in third world countries.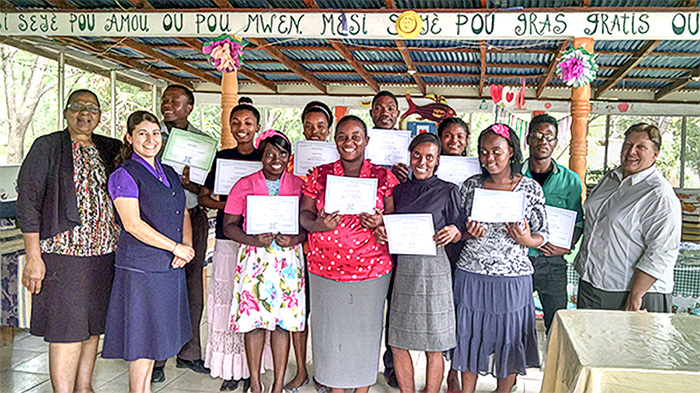 Gladys was a great blessing to the A.C.E. ministry. Not only had her school using the A.C.E. program attained Quality Status, but she also hosted A.C.E. staff at her school to conduct trainings for other Haitian schools using the A.C.E. program. In the summer of 2010, the A.C.E. Service Adventure was allowed to use Canaan Christian School as their home base, and in 2013 Gladys became the coordinator for A.C.E. Haiti. Throughout the years, she was the host of many Christian Educators' Conventions. Canaan Christian Community has been a beacon of light and hope to schools in Haiti using the A.C.E. program, providing comfort, aid, and support during natural disasters and political turmoil.
Not only will the A.C.E. family miss Gladys, but her family, friends, and the people of her Haitian ministry will as well. A.C.E. asks that you keep Canaan Christian Community in your prayers as they face forward in this new chapter of ministry. A.C.E. School of Tomorrow is grateful for Gladys' love and support for both the ministry of A.C.E and her native country of Haiti.