Encourage your children to use their imagination and creativity with a fun craft or activity!
Domino Memory Game
Use dominoes to make a fun memory game for break time! Children enjoy lining up the dominoes in the correct order and then knocking them over once they have finished. This game can help children memorize the order of the books of the Bible or a Bible verse.
Items to use:
Dominoes
Marker or printed labels
Glue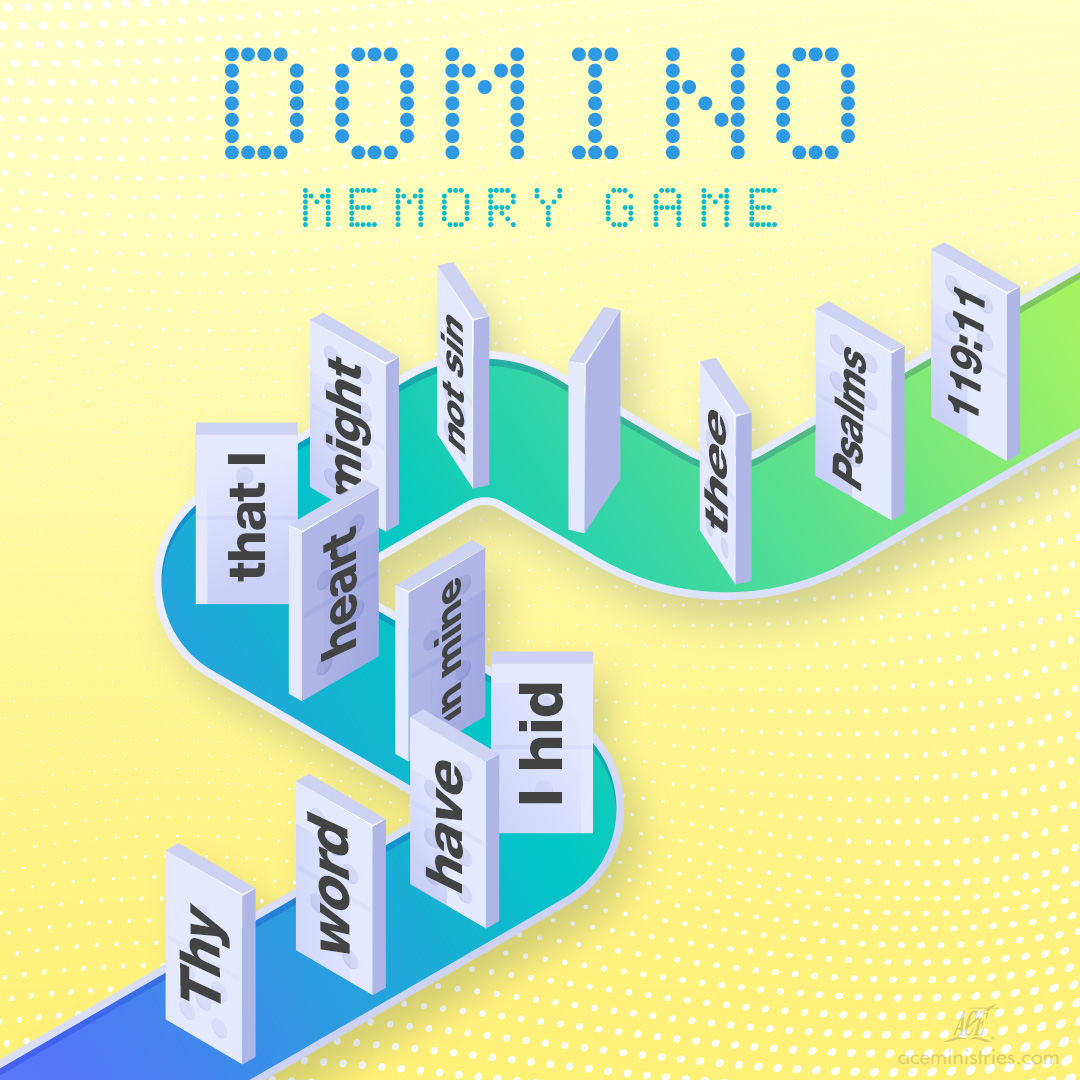 Bible Books Memory Game
Help your children memorize the books of the Bible with this fun cup-stacking game! It's easy to create and can be a great learning tool for children that know how to read.
Items to use:
Small styrofoam cups
Marker or printed labels
Glue
Decorative items for top cups (paint, markers, colored paper, etc.)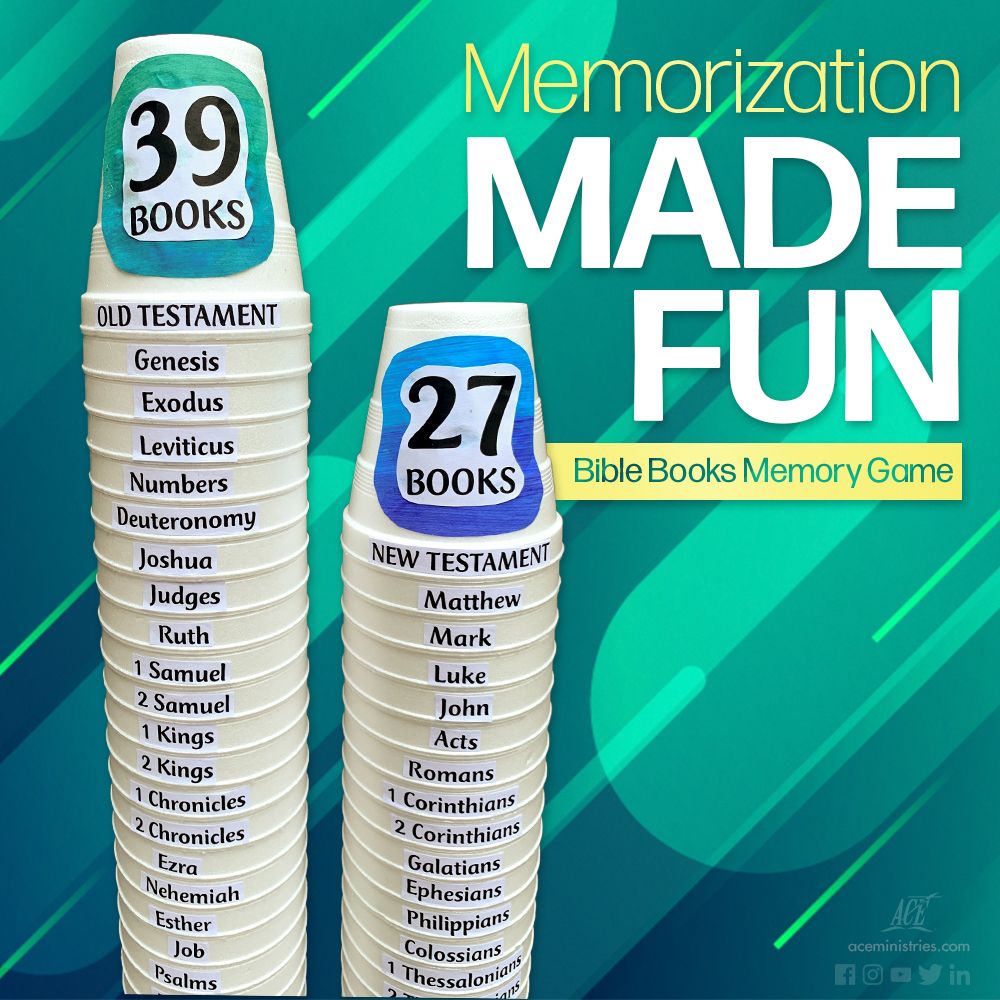 No-Prep Scavenger Hunt
Enjoy God's creation while doing this fun outdoor activity with your children! Find the items below or come up with some ideas of your own.
Items to find:
A flower bloom
Footprints or tracks
An insect
A seedling just sprouted
An animal that walks
A plant bud
An animal that flies
3 different types of leaves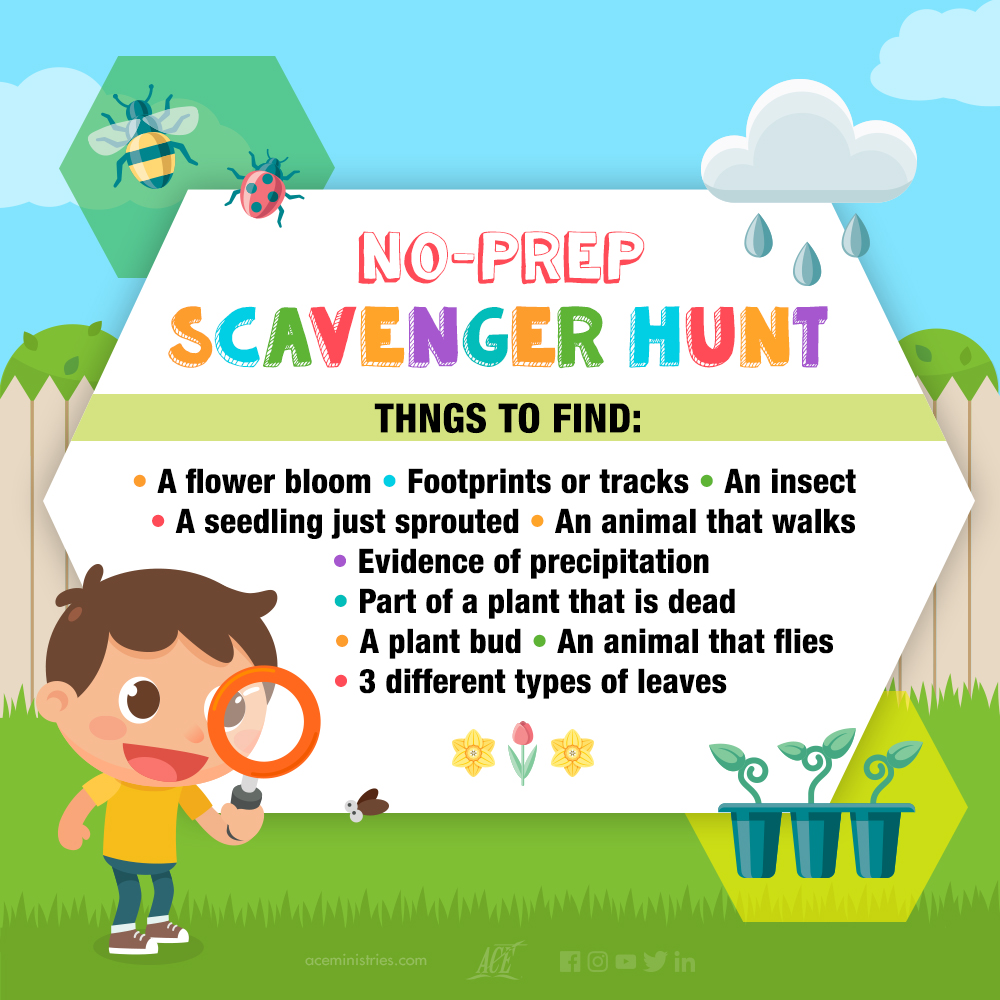 Garden of Gifts
God has gifted every student differently. Have your students write a positive quality or ability for each of their peers on a strip of colored paper. Glue and fold the strips to create a flower for each child. Help your students see the gifts of others and their own gifts too!
Items to use:
Strips of colored paper
Glue
Markers
Bulletin board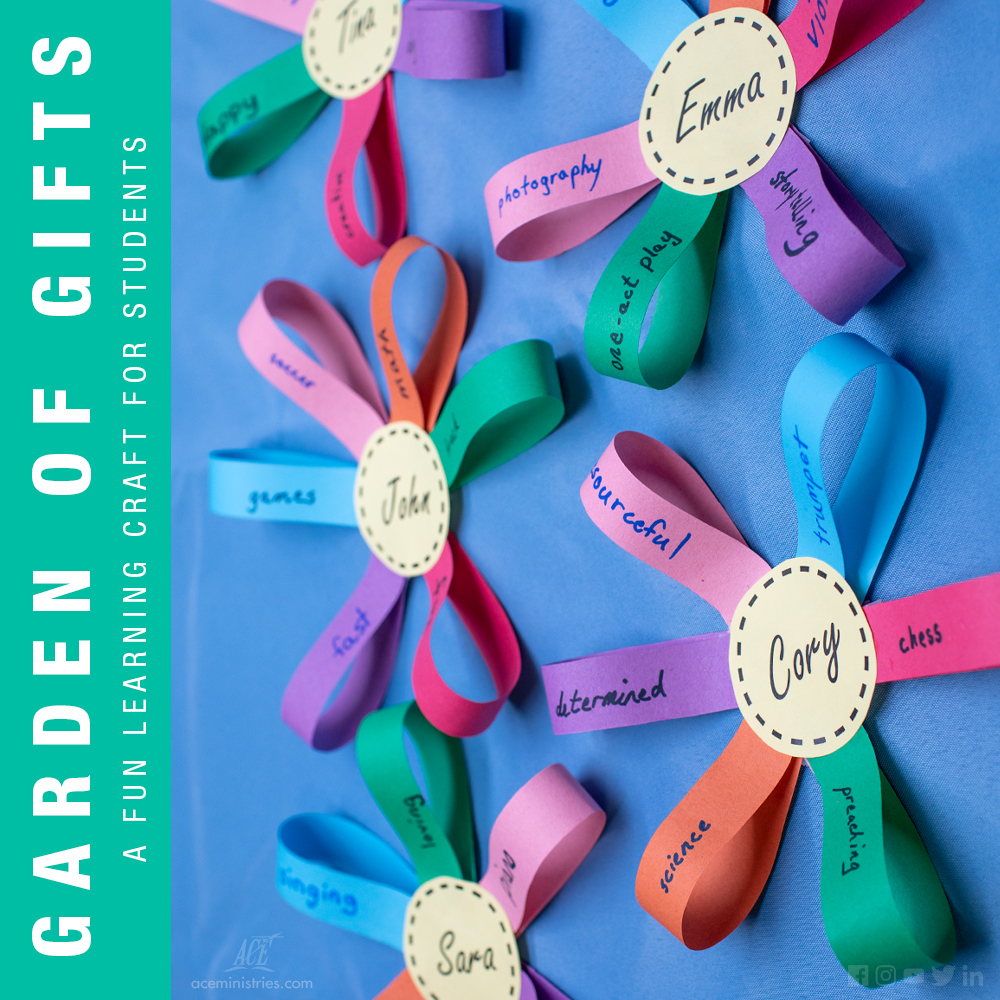 Bookworm Bookmarks
Encourage your younger students to read by making these personalized bookworm bookmarks.
Items to use:
Six paper circles (decreasing in size)
Glue
Decorative eyes
Pen to write a simple motivational message.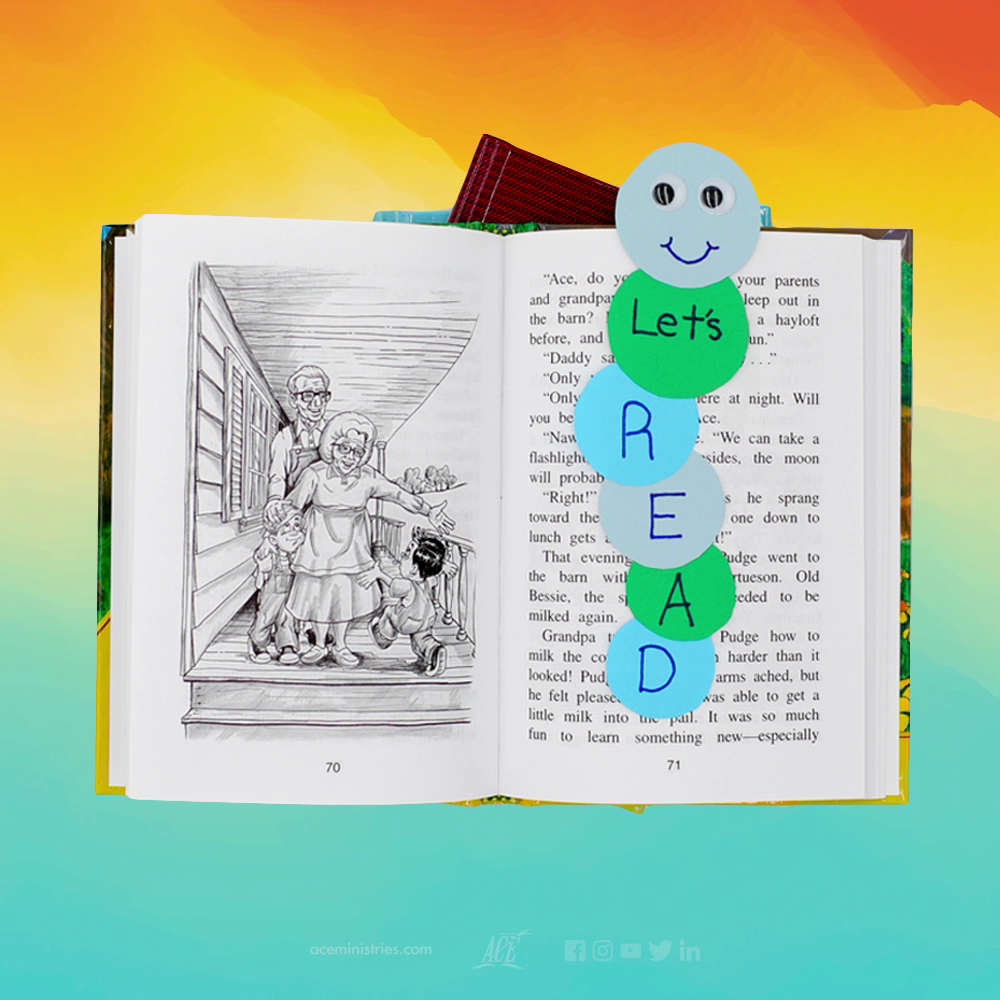 Blessings Jar
Children often forget the blessings they receive. Create "Blessings Jars" to help them remember their blessings. Each day they write a blessing on a note and put it in the jar. Quarterly, have them open the jar, read all the notes, and reflect on the gifts the Lord has provided.
Items to use:
Glass jars
Construction paper
Scissors
Glue
Pen or marker
Ribbon or string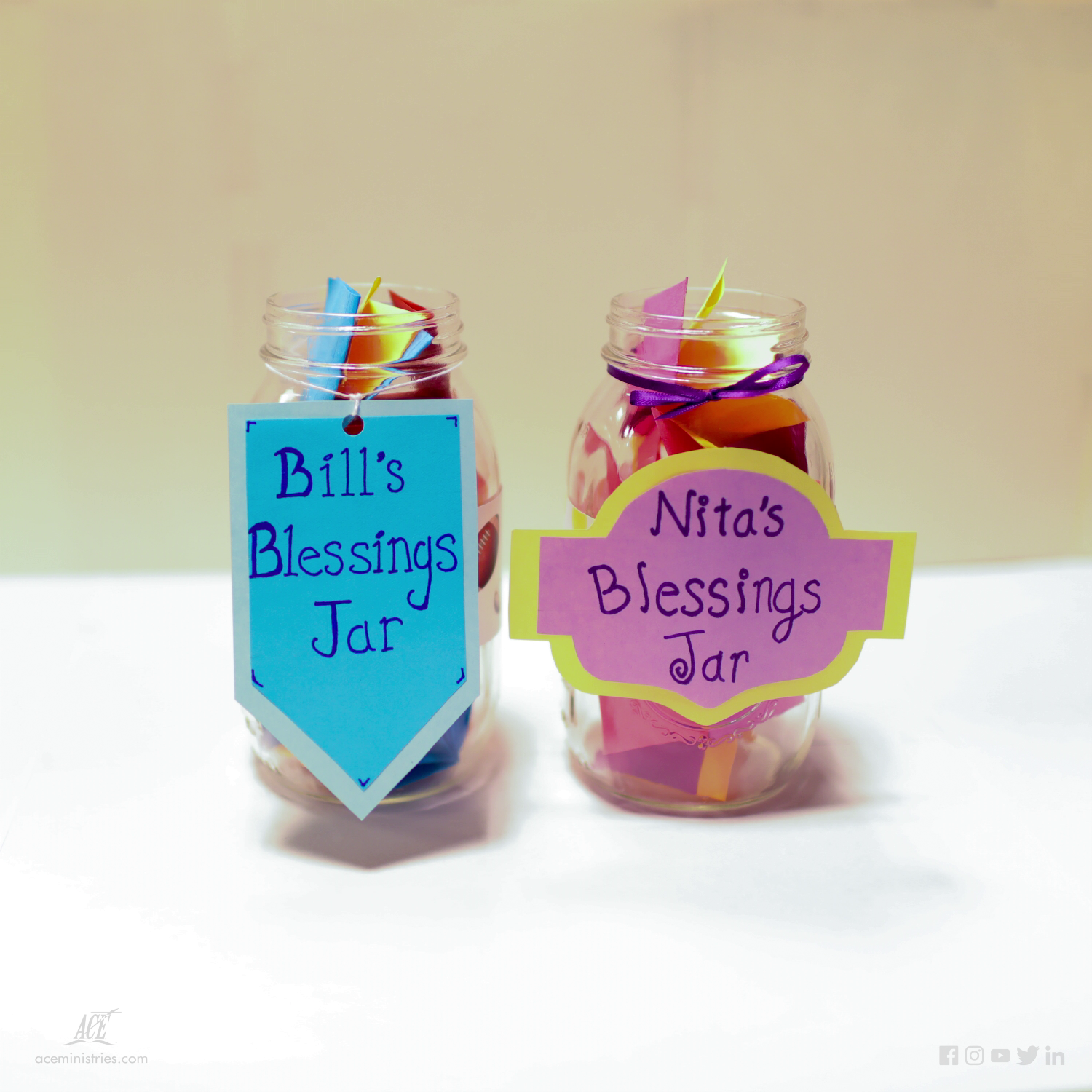 Parts of the Flower
Consider doing this fun and affordable craft to get your students familiar with the parts of a flower. This craft complements the concepts taught in Science PACE 1026.
Items to use:
Construction paper
Scissors
Glue
Decorative items (paint, markers, tissue paper, etc.)
Pen or marker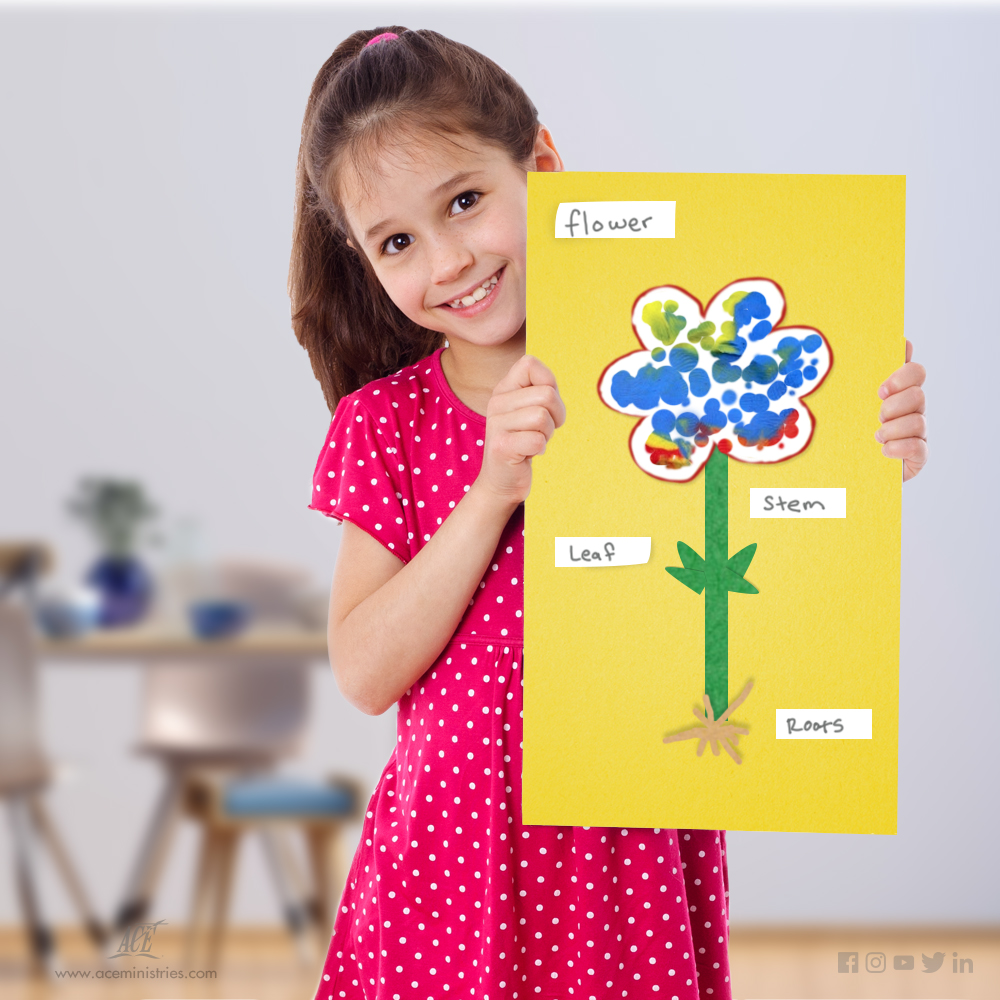 Keys of Friendship
Help your children understand how their character can affect those around them. One way would be to use this "keys of friendship" craft to help your students visualize the traits they need to practice when making friends.
Items to use:
Construction paper
Scissors
Pen or marker