Some may remember the words of an old Scottish chorus: "Cheer up ye saints of God, there's nothing to worry about, nothing to make you feel afraid, nothing to make you doubt. Remember Jesus never fails, so why not trust Him and shout, 'You'll be sorry you worried at all tomorrow morning.'" It is a delightful little chorus to cheer people and put a sparkle into any meeting. Cheerful, one of the 90 character traits incorporated into the A.C.E. curriculum, is defined as renouncing negative feelings and expressing optimism unto the Lord and others for salvation by living for Jesus Christ. Cheerful, this Character Counts emphasis, is mentioned in both the Old and New Testaments.

An interesting Jewish principle is found in Deuteronomy 24:5. "When a man hath taken a new wife, he shall not go out to war, neither shall he be charged with any business: but he shall be free at home one year, and shall cheer up his wife which he hath taken." When a soldier of Israel got married, he was not to go to war or be active in business. He was to stay home for one full year to cheer and build a close bond with his new bride. In other words, he had taken on a great responsibility of beginning a new family. He was to devote a full year to getting things properly established by cheering up his wife to make sure the home was founded solidly.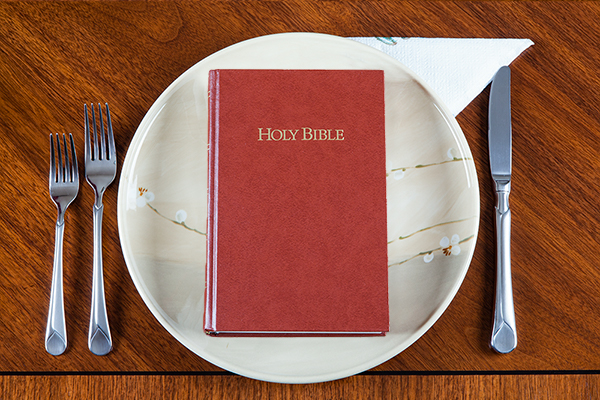 Israel had many celebrations throughout the year. Some were connected with fasting. But rather than being of a sad countenance in fasting, note what Zechariah 8:19 records: "Thus saith the LORD of hosts; The fast of the fourth month, and the fast of the fifth, and the fast of the seventh, and the fast of the tenth, shall be to the house of Judah joy and gladness, and cheerful feasts." Yes, even when fasting these were to be cheerful, joyful festivals to celebrate the goodness of God.
Paul used the word cheerful in relation to giving of tithes and offerings to the Lord. "Every man according as he purposeth in his heart, so let him give; not grudgingly, or of necessity: for God loveth a cheerful giver." (II Corinthians 9:7) The word cheerful in this verse is from the Greek word "hilaros," which is transliterated into English as "hilarious." God loves a hilarious giver, that is, one whose giving is a joyful, delightful experience. He gives from a heart of joy and gladness to support God's work at home and around the world.
There is good cheer and happiness when a person experiences salvation. "And, behold, they brought to him a man sick of the palsy, lying on a bed: and Jesus seeing their faith said unto the sick of the palsy; Son, be of good cheer; thy sins be forgiven thee." (Mathew 9:2) Here was a man sick with palsy who believed with those who brought him to Jesus that he would be healed. When Jesus saw THEIR faith, there was not only physical healing but joyful salvation that brought a cheerful countenance! The healed man experienced Proverbs 15:13, "a merry heart maketh a cheerful countenance."