For many students around the world, A.C.E. is their portal to education. In fact, the A.C.E. curriculum and program are used by schools in 145 countries. Whether a small homeschool or a school with hundreds of students, A.C.E. curriculum has proven its adaptability. One such school in Haiti has impacted two young women in a positive way. Despite their vastly different backgrounds and cultures, they attest to how the A.C.E. curriculum and program has enriched their lives.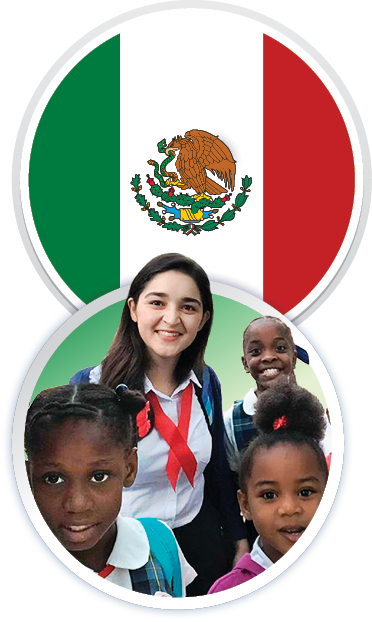 Missionary Stories Lead a Student from Mexico to Haiti
Growing up in Mexico, Gabriela loved to read about missionaries. Each story in her PACEs and literature books of Christians serving in faraway places inspired her. It was this hunger for ministering to others that would lead her on her own missionary journey.
Gabriela accepted Jesus Christ as her Lord and personal Saviour at the age of 13. Reading and memorizing the Bible strengthened her character as she treasured God's Word in her heart. The more she read, the more her "hunger for the Lord increased each day."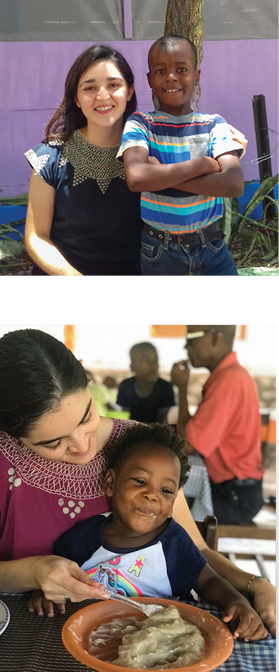 She graduated from a school using the A.C.E. curriculum while dual-enrolled with Lighthouse Christian Academy. Following graduation, she asked God what she should do next.
"Each story that I read in my PACEs about missionaries inspired me in my Christian walk," she said. "I decided to follow and serve Him the rest of my life."
In 2019 Gabriela's missionary aspirations were realized when she received an invitation to serve a school in Haiti for one year as an educational assistant. She started as a monitor and later served as a supervisor in a Learning Center with third- and fourth-level students. She even had the opportunity to lead a children's choir that performed during Sunday services. She credits the stories in her PACEs and exposure to the Bible as inspirations for her missionary journey.
Because of God's grace, Gabriela realized that there was a reason for all of the knowledge she had learned during her schooling. She has been able to apply Biblical principles and her language skills as she shares God's Word with students at the school in Haiti.
"I have experienced that God has been always my Provider and my Strength. I firmly believe it is a blessing to be in Haiti in a moment like this."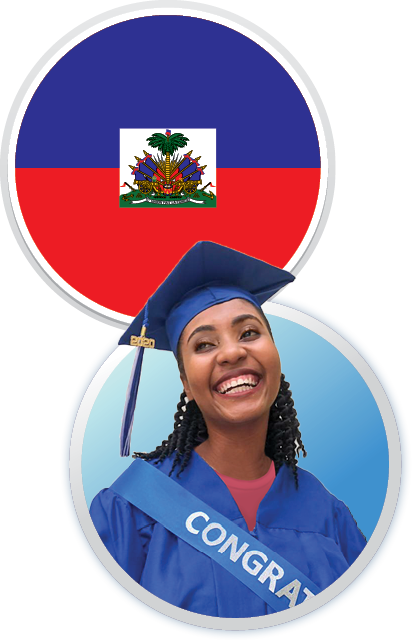 Triumph Over Physical Challenges
Marceline, who attended a school using the A.C.E. curriculum in Haiti, has overcome several challenges throughout her life. Looking back, she was amazed at how her education, faith, and trust in the Word of God would help her overcome later trials.
When she was two, her parents placed her in a Haitian orphanage where she attended school at the age of six. Marceline was active in school activities. When she was 16, Marceline and several classmates attended the International Student Convention. Her ultimate goal was to earn a high-school diploma, but during her senior year, she suffered a setback.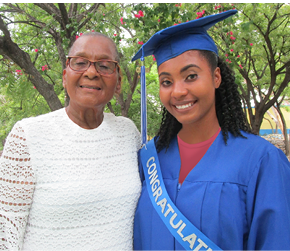 At the age of 18, she started having painful bouts with kidney stones. She missed a lot of school while seeking medical help from several hospitals. The doctors said that all they could do for her was relieve the pain. As her condition continued, her mission of earning a diploma kept getting pushed back farther and farther.
"During those four years with the sickness, even when the doctors couldn't do anything for me, I decided to put my faith in God because I knew I wanted to reach a goal that I set for my future," she said.
Due to the flexible nature of the A.C.E. program, Marceline was able to complete her work. Her physical hardships did not deter her desire to graduate.
"God helped me through all of this. I suffered a lot, but because of His faithfulness He helped me to reach my goal. Even though I am still dealing with my sickness, I made it, with God's help!"