Help your children visualize and grasp the importance of our Saviour's resurrection with these engaging crafts and activities.
He Is Risen Craft
This simple craft reinforces the fact that Jesus, our Saviour, is ALIVE! Have each of your children use their creativity to decorate around a cross made with masking tape. Then remove the tape and add a heart on top of the cross to proclaim that Jesus is not dead, but "He Is Risen" indeed!
Items to use:
Paper
Colors for decorating
Masking tape
Heart with the words "HE IS RISEN"
Glue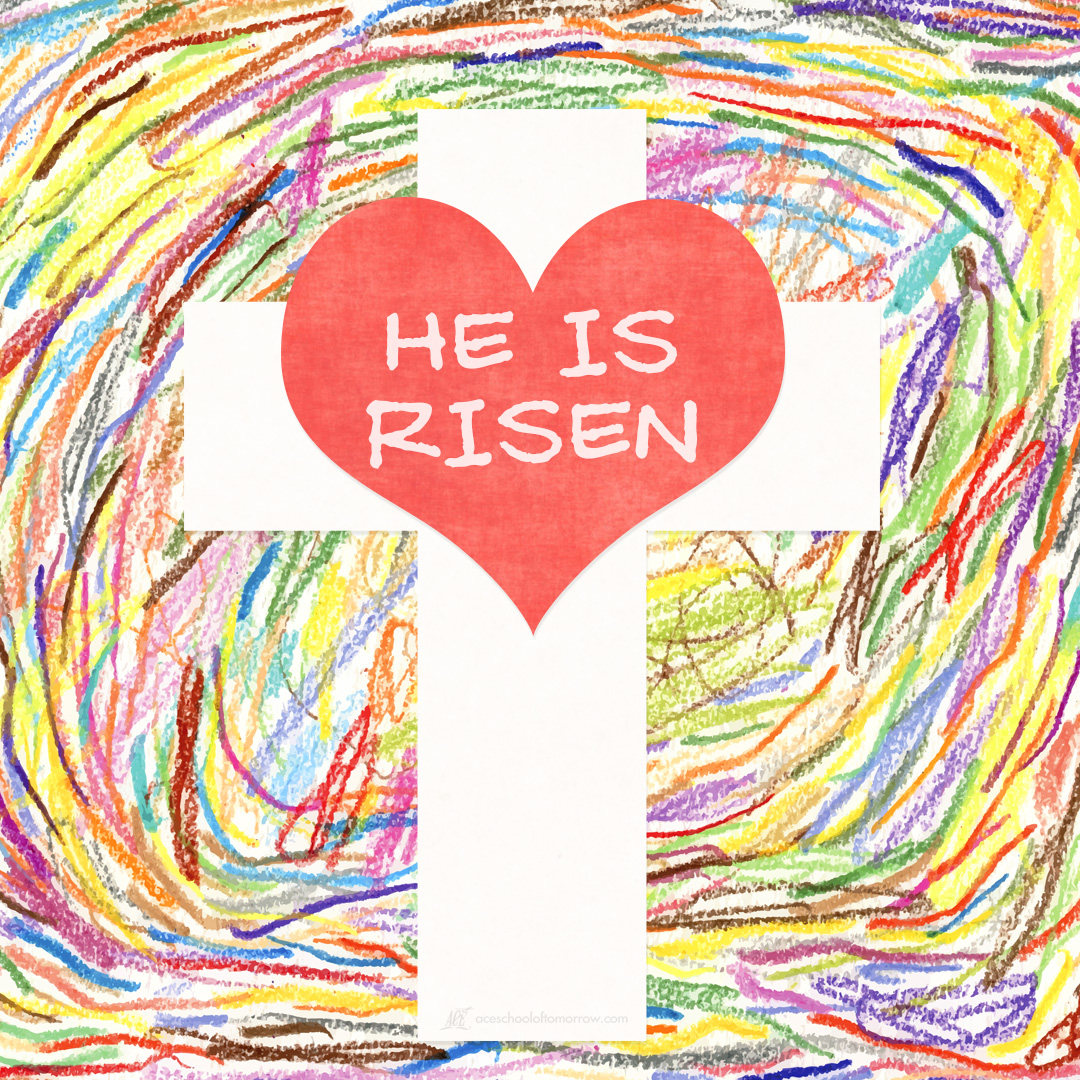 Resurrection Rolls
Do you have a tradition to help your family celebrate the resurrection of our Lord Jesus? Try making resurrection rolls with your children using five simple ingredients. View the Resurrection Rolls page to learn the symbolism of each part of the recipe and to read the recipe instructions.
Ingredients:
1 can of crescent roll dough (12 ounces)
2 tablepoons sugar
½ tablespoon ground cinnamon
8 large marshmallows
2 tablespoons melted butter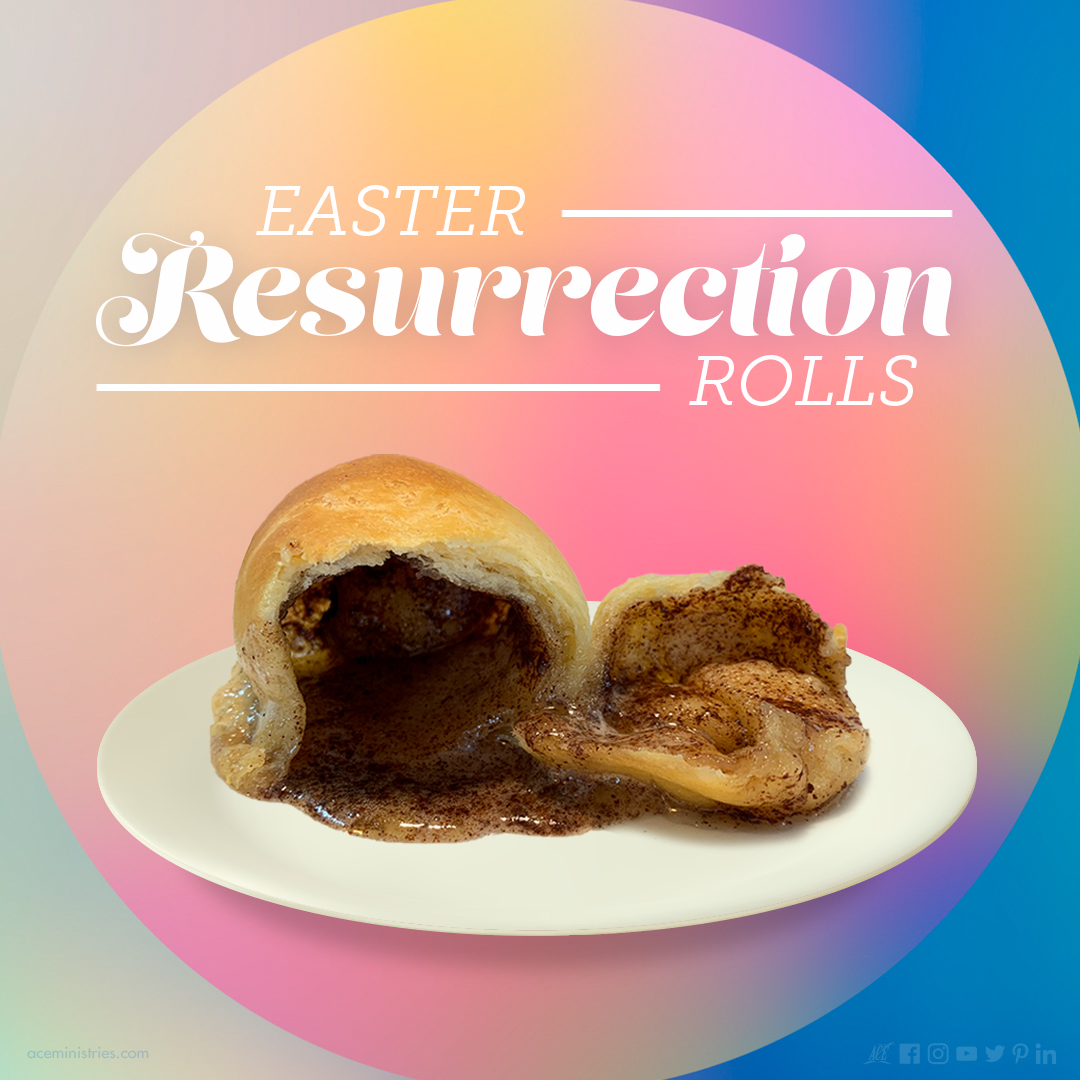 Empty Tomb Craft
Use this fun hands-on craft in a Bible lesson to help children visualize the resurrection and understand the great importance of our Saviour's victory over sin, death, and the grave.
Items to use:
Colored pencils or crayons
Paper plates
Brass fastener
Glue
Paper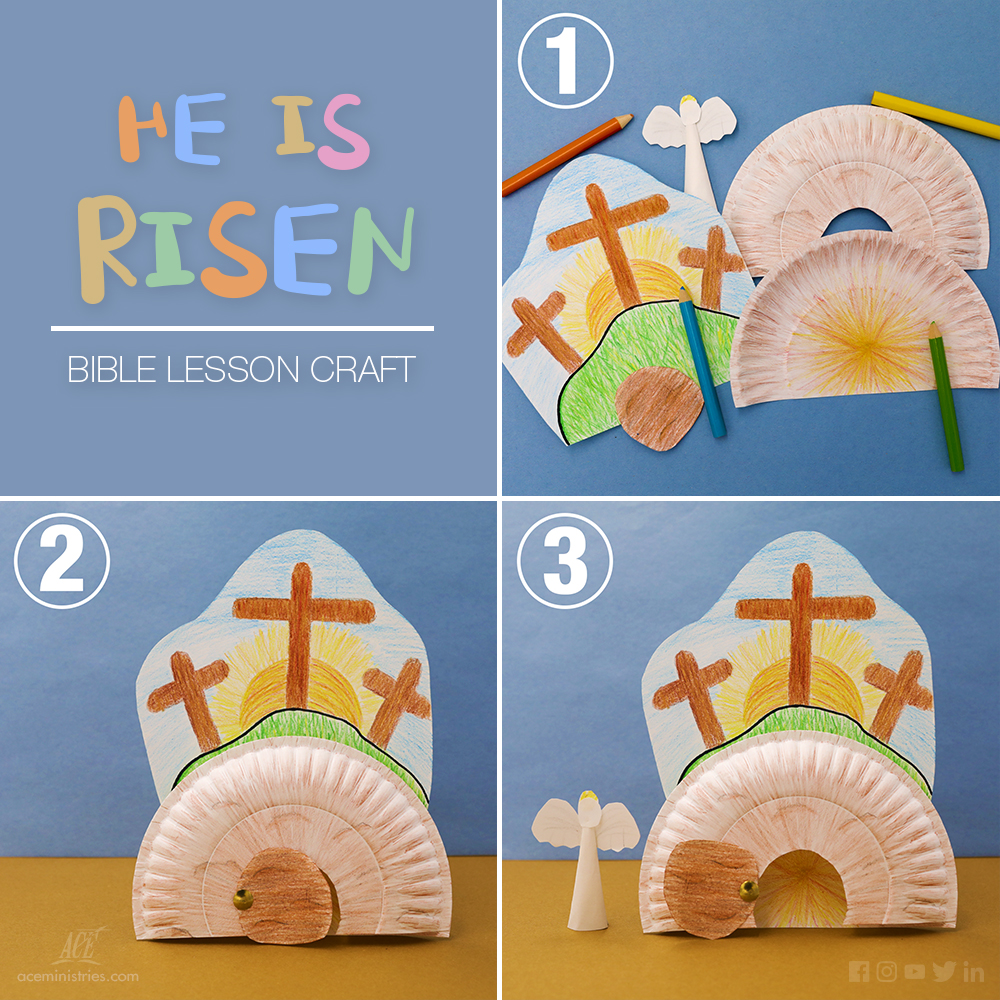 Resurrection Hunt
Lead your children on this hunt for an engaging way to remind them of the great sacrifice our Saviour made for us. As each item is found, explain what it symbolizes using Matthew 26-28 and John 19-20.
Symbolism of items:
Bread: Symbol of Christ's body at the Last Supper
Silver coins: Judas' betrayal
String: Scourging
Wood: Cross of Jesus
Nails: Pierced hands and feet
Sponge: Drink of vinegar
Perfume: Burial spices
Rock: Stone used to close tomb
Empty item: Empty tomb