Boost your students' enthusiasm for learning with the all-new Character Counts Magnetic Board. This kit can be used to enhance your Learning Center, devotions, and storytelling. The following items are included in the kit:
One double-sided foldable magnetic board with three scenes (7 x 20 inches unfolded)
Eight A.C.E. characters
Ten character trait words
Seven animals and plants
A full set of individual letters plus extra vowels and commonly used consonants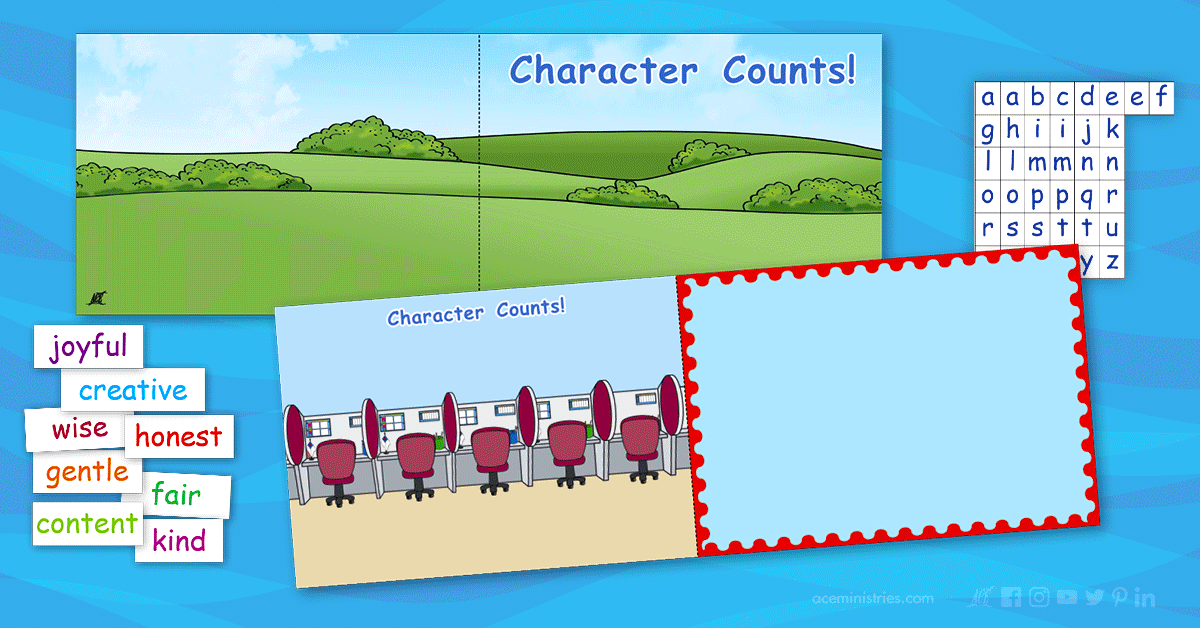 Multiple Uses in Schools and Homeschools!
Have one kit for each of your ABCs students to:
Introduce letters and sounds.
Work with vocabulary words.
Play creatively in their offices.
Endear the characters to the students.
Use with elementary students to:
Review phonics after school breaks.
Encourage creative storytelling activities.
Practice spelling skills.
Create character trait displays and bulletin boards.
Have the kit available for staff to:
Give presentations in chapel and devotions.
Lead character-building activities.
Enhance storytelling in the Learning Center.
Share creative ideas.
See images and descriptions for other character and A.C.E.-themed products.