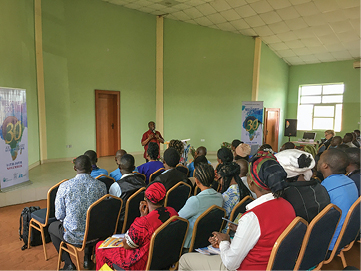 When Australian missionaries brought A.C.E. to Nigeria in 1989, they set up schools using the only resource they had—used PACEs. This led to nearly 60 schools being established in Nigeria from 1989 to 1995. Today, there are over 150 schools and homeschools scattered across the country that reach more than 3,000 students.
Nigerian children using the A.C.E. curriculum have been provided with solid academic training grounded in the Word of God. The phonics-based learning-to-read program has made significant contributions to literacy in Nigeria. As a result, students passing through the program are prepared to be critical thinkers, problem solvers, ardent learners, and faithful disciples of Jesus Christ. Many students have completed the program, earned degrees from colleges and universities, and are now in the workforce.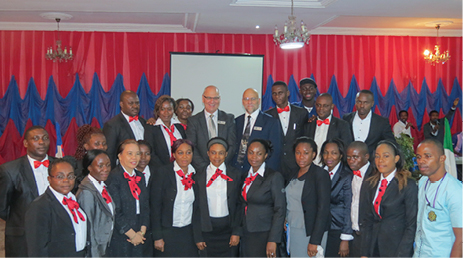 Mr. Olumuyiwa Okunlola's involvement with A.C.E. began in 1997 when attending a school using the A.C.E. curriculum. His parents took every opportunity to stress the importance of God's Word in their children's lives. For the Okunlola family, finding A.C.E. was like "discovering gold." God provided a way for Mr. Okunlola and his brothers to use the curriculum throughout all their years of schooling. After attending a Christian university in the United States and completing a one-year internship at A.C.E., Mr. Okunlola returned to Nigeria where he became a consultant for Accelerated Education Enterprises.
In November 2019 Nigeria celebrated its 30th year with A.C.E. School of Tomorrow® at a special Christian Educators' Convention. Nearly 150 people attended the event held in Jos, Nigeria. This special convention involved encouraging workshops and sessions, a wonderful banquet, and meeting for the 50 school administrators present. The A.C.E. Mexico coordinator, the keynote speaker for the occasion, presented Mr. Okunlola with a plaque in honor of the family's faithful service with A.C.E.
The keynote speaker remarked, "In the administrators' meeting, they started discussing the differences between their national curriculum and A.C.E.'s academic scope and sequence. An older gentleman was quick to be on his feet and remind them that, although there are some academic differences, we should all remember the most important thing is that the curriculum is based on God's Word."